By Carey Fetting-Smith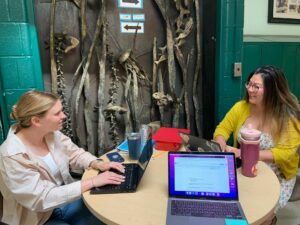 The University of Maryland Baltimore County (UMBC) Summer Math Program is using Folio this summer to help cultivate a culture of professional growth and collaboration.
This five-week "math camp" takes place at two school sites in Baltimore, Maryland: Lakeland Elementary/Middle School and Cherry Hill Elementary/Middle School. With the participation of over 140 students, the program offers a rigorous and fun summer enrichment experience. These students engage with approximately 50 teachers, UMBC math tutors, and instructional leaders to develop their confidence in math and promote academic growth.
Program leaders Sara Krauss, Jacki Hotchkiss and Raquel Pittchose chose to implement Folio as a means to facilitate the sharing of best practices and foster a sense of unity across both school sites. Sara and her team crafted three themes: Math Identity, Courageous Practice, and Academic Growth.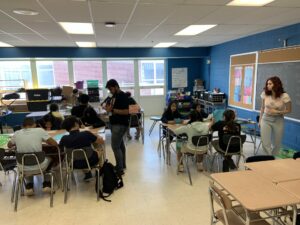 These themes are displayed on the myFolio landing page so teachers are reminded of them whenever they sign into myFolio.
Drawing inspiration from these themes, teachers were invited to create professional growth goals aligned with at least one of these themes using the myFolio Goal Wizard.
These goals will be used by coaches during classroom observations and feedback sessions.
Teacher coaches conduct classroom observations and capture feedback notes using the myFolio classroom observation feature. Coaches customized the observation template to include the three prompts: Praise, Ponder, Polish. "I like how all the past observation notes are held in one place," says Coach Mary Gogarty. The UMBC Summer Math Program is committed to providing regular coaching and support to teachers, enabling them to continually improve throughout the program and enhance student outcomes.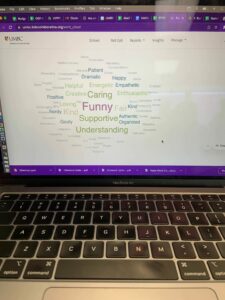 At the end of the program, coaches and instructional leaders plan to have teachers review their goals and participate in a reflection exercise, which will be shared on myFolio. These reflections will guide teachers as they begin the 2023-2024 academic school year, informing their growth goals and further supporting their professional development.